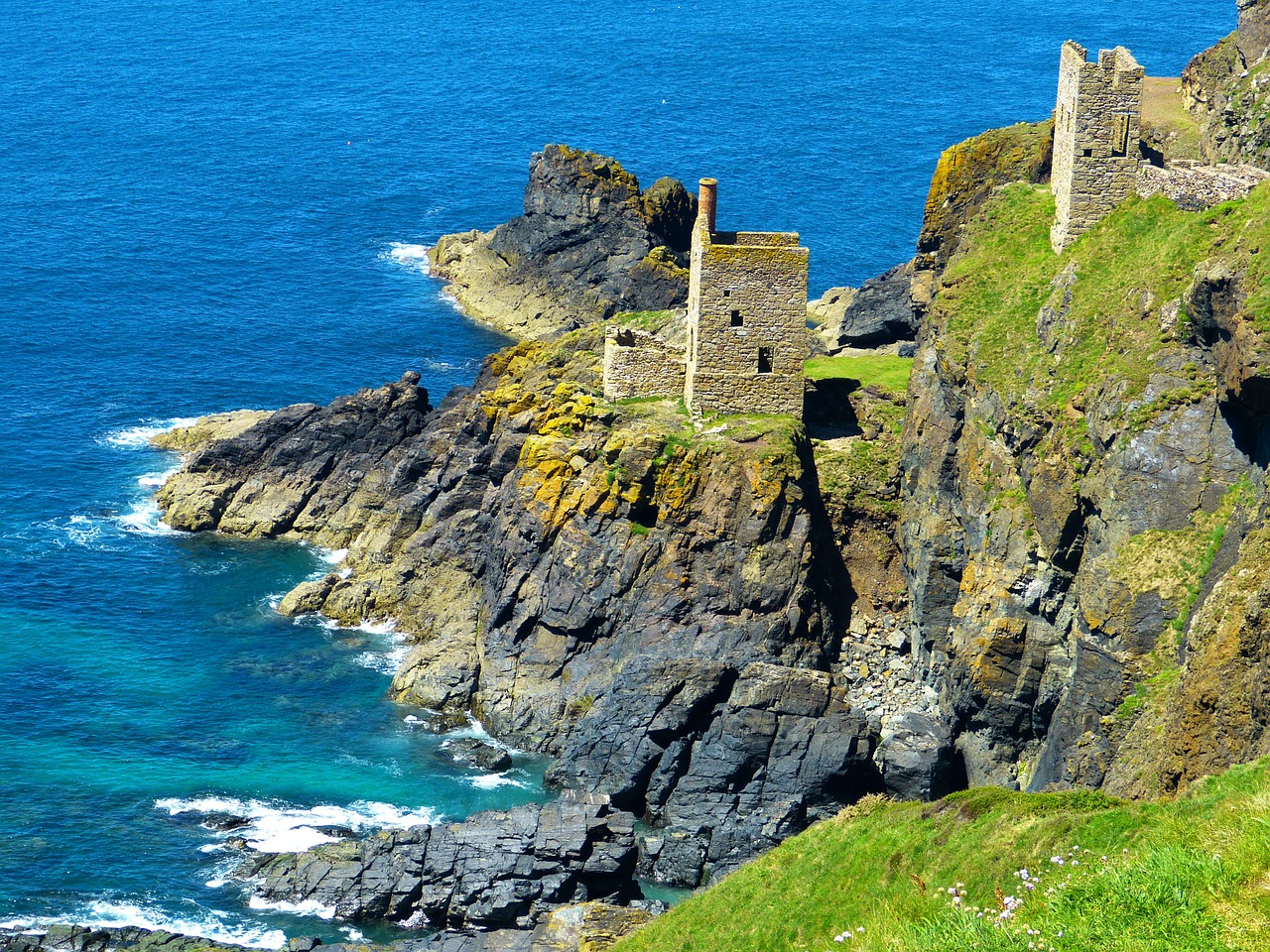 About Cornwall
About the Region
Cornwall is a region in South West England in the United Kingdom, bordered to the north and west by the Celtic Sea (area of the Atlantic Ocean), to the south by the English Channel, and to the east by the county of Devon. Cornwall covers an area of 3,559 km2 to which an additional 16.37 km2 can be added for the Isles of Scilly. The region has about 561,300 inhabitants and the administrative centre of Cornwall, and its only city, Truro is home to some 18,800 people.
Economically, Cornwall relies on agriculture and tourism as the two main sectors. One third of Cornwall is a designated Area of Outstanding Natural Beauty and the Cornish natural, historic and built environment attracts visitors who spend over £1.2 billion a year and contribute about 24 % of Cornwall's Gross Domestic Product (GDP), supporting around one in five jobs. Cornwall provided one third of the World's copper in the early nineteenth century and had over 1500 separate mining ventures, producing various types of ore, between 1845 and 1913. Its mining heritage is recognised as the Cornwall and West Devon Mining Landscape UNESCO World Heritage site.
Renewable energy is a high priority for the regional authorities and the granite batholith in Cornwall is one of the most prospective areas in Europe for geothermal electricity generation. There are also opportunities for development low temperature geothermal heat using the old mines.
The Mining and Metallurgy Industry
Cornwall has a wealth of mineral resources, many of which have strategic regional and/or national significance and are safeguarded from non-mineral developments. Cornwall is a rich metallogenic region and there remains potential for the discovery of new metalliferous deposits and for new technologies to augment the production from lower grade deposits and secondary resources from mining waste.
Imerys Minerals Ltd is a world class china clay (kaolin) operation and includes the process and product research laboratories at Par Moor Centre near St Austell.  The other active mineral sites in Cornwall are mainly stone quarries, primarily serving the domestic market.
There is an aluminium smelter that recycles car parts near Liskeard in Cornwall. Tin is smelted on a small scale for jewellery manufacture. There are also small (micro and SME) businesses that offer hydrometallurgy services but these tend to be pilot plant scale or specialise in research and innovation for the application of unique solutions to ore beneficiation.
There are numerous mining value and supply chain related businesses and organisations, which offer research and development, training, technical, analytical, contracting and professional consultancy service and are brought together in the Cornwall Mining Alliance cluster of over 100 organisations. The UKs only multidisciplinary mining school, Camborne School of Mines, part of the University of Exeter (UoE) is in the region and interacts with many local businesses. There are also other UoE departments and the University of Plymouth (Devon) with active research, innovation and training activities relevant to mining and metallurgy.
Mineral Deposits and Metallurgy Production Sites
Currently the only producer of tin in Cornwall is Blue Hills Tin Streams. They are a small-scale operation that uses traditional methods to process tin they extract from beaches and waste dumps. Strongbow Exploration Inc. purchased the South Crofty Mine in 2016. South Crofty was the last Cornish tin mine to close in 1998. Strongbow has a mining licence that is valid until 2071 and are currently in the processes of dewatering the mine, which also includes copper and zinc.
There is also an active tin-tungsten exploration project in North Cornwall. The Redmoor Tin-Tungsten Project has been owned by NAE since 2012 and through their subsidiary Cornwall Resource Limited owns a 15-year exploration licence. Since 2016 Strategic Minerals plc (AIM listed) have been equal shareholders in Cornwall Resource Limited.
Lithium has never been commercially produced in Cornwall. However, lithium has been found in the region and a company called Cornish Lithium has agreements with several holders of mineral rights within Cornwall to explore for and commercially develop lithium brines in prospective areas.
Kaolin deposits in Cornwall are significant. Currently, china clay is extracted in St Austell by Imerys Minerals, which produces approximately 1 million tonnes of kaolin per year, employs around 1000 people and operates in over 20 active quarry and industrial facilities. It is the fourth largest private sector employer in Cornwall.
Igneous rock, mainly granite but also dolerite and gabbro, and some sandstones are worked for primary aggregates in Cornwall. Secondary sand and gravel are produced as a by-products of china clay processing and are mainly used for concrete production. Granite, slate and micro-granites have also been extensively quarried as building stone and comprise the local vernacular of the built environment in Cornwall.