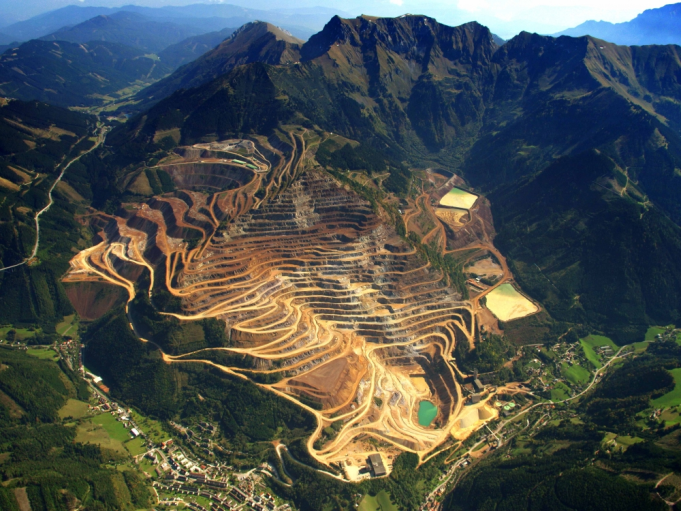 About Styria
About the Region
The region comprises 18 municipalities, with approximately 60 000 inhabitants and 1.536 km², in the district Leoben in the north-eastern part of the state of Styria. The district capital Leoben and the mining town Eisenerz are located in the center of Eastern Austria. Austria´s major cities Vienna, Lienz, Salzburg and Graz are all less than 2 hours driving time away.
The Styrian Iron Route has a 1300-year long history of iron ore mining. The Erzberg ("ore mountain") with its open-cast mine is one of the impressing remains and can be seen as Austria´s "cradle of industrialisation". The mining led to a prospering and still on-going steel industry, with global players such as Voestalpine which are of great economic importance and also the most important employers. Other world market players such as AT&S (micro-chips) are based in Leoben. Of great importance is the mining university of Leoben with its 400 researchers and 4000 students. It is ranked highly among the mining universities worldwide and provides valuable research input for the regional industrial players.
The region is characterised by the densely populated Mur-Mürz-valley with its heavy industry. Beyond that, the region is sparsely populated and forests cover 90% of the land. The USP of the region to attract highly qualified workforce is "Industry in the middle of nature". Tourism, such as skiing, hiking and mining tourism, is the second most important source of income beyond industry.
The Mining and Metallurgy Industry
The main mineral resource is iron ore from the Erzberg mine. The ore is processed in Leoben, in the adjacent Mur-Mürz valley and in Linz, which has led to a prospering steel industry. The largest plant of Voestalpine can be found in Leoben and employs around 2 500 workers. Products such as the world´s longest rail (130m) are produced here and find their way to the global markets beyond Europe.
Mineral Deposits and Metallurgy Production Sites
The Erzberg mine is the last large iron ore deposit in Central Europe. Each year around 12 million tons of rock is extracted and the mine produces 3 million tons fine ore annually.
The Kaiserberg graphite mine is an open-pit graphite mine which activities date back to 1755.